"When we witness an illusion, we perceive something that does not correspond with what actually exists in the real world. The interesting thing is we seem to enjoy being fooled in this way". The image above is as perfect example of an optical illusion. If you look upon the top of the window, it will give you a different perceptive if you look upon the bottom of the window. Your mind is trying to make sense of the impossible. Can you image over 400 of these crazy illusions and magical riddles?
OPTICAL ILLUSIONS ARE GREAT FUN
Optical illusions not only can confuse the mind with the impossible, but it can create clever more than one perspective from the same image. Here are two classic illusions where the image will magical become a portrait from a distance.
Sometimes optical illusions can be spooky. In the Mystify your Mind Box Set there is an Edition full of Spooky optical illusions. In this illusion of a Father & Mother proudly showing of their baby, there is a hidden ghost hidden within this old picture. Can your mind switch to the ghost? A few of you will get to it more or right away, but once you get it, you will be amazed.
Optical Illusions can be a clever Science, It is called Perception. This is a clever image of three cars using the Science of Perception, where we confuse the mind knowing that objects from a distance are smaller and objects nearer to you are bigger.
Have you heard that saying "What goes up must come down? This Amazing Optical illusion takes that theory out of the window. What goes up stays up, even when you go down. Try following the path of this illusion; it will throw your coordination out.
This Optical Illusion is very clever. What appears to be Black & White is actually the same colour. If you don't believe it, put your finger over the horizon and you will see both squares are the same hue.  
Here is another optical Illusion to play with your mind. Our mind is conditioned to make logic out of something that appears to be impossible. This car appears to be driving forwards, but sideways at the same time. As your mind trying to make sense of trying to correct the impossible, it's actually stimulating your mind which is very healthy. 
This image of the Horse & Eagle is quite amazing. The question is…Where is the Owner of the Eagle & Horse? If you slowly walk away from the image, the Horse & Eagle will slowly disappear and the owner will appear.
If you have enjoyed being fooled and confused on these optical illusions, you would love the Mystify your Mind Box Set of 5 Books. All Five books are different & Quirky. To purchase a copy, click on the link below.  
Click on the image for more details on Edition One
Click on the image for more details on Edition Two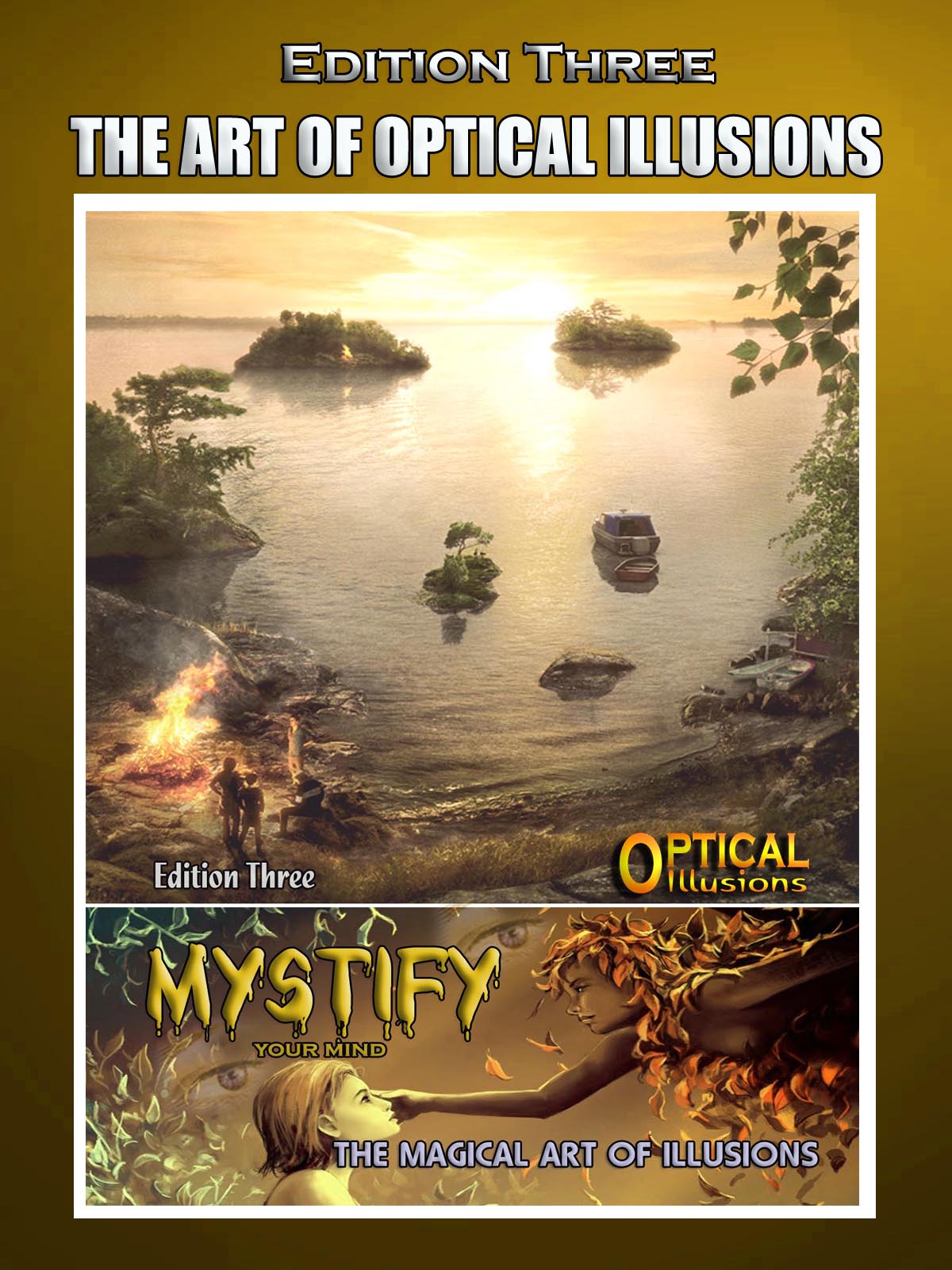 Click on the image for more details on Edition Three
Click on the image for more details on Edition Four
Click on the image for more details on Edition Five
INNUENDO OPTICAL ILLUSIONS
INNUENDO OPTICAL ILLUSIONS
This special edition of Mystify your Mind is not included in the Presentation Set
ONLY £3 FOR A COPY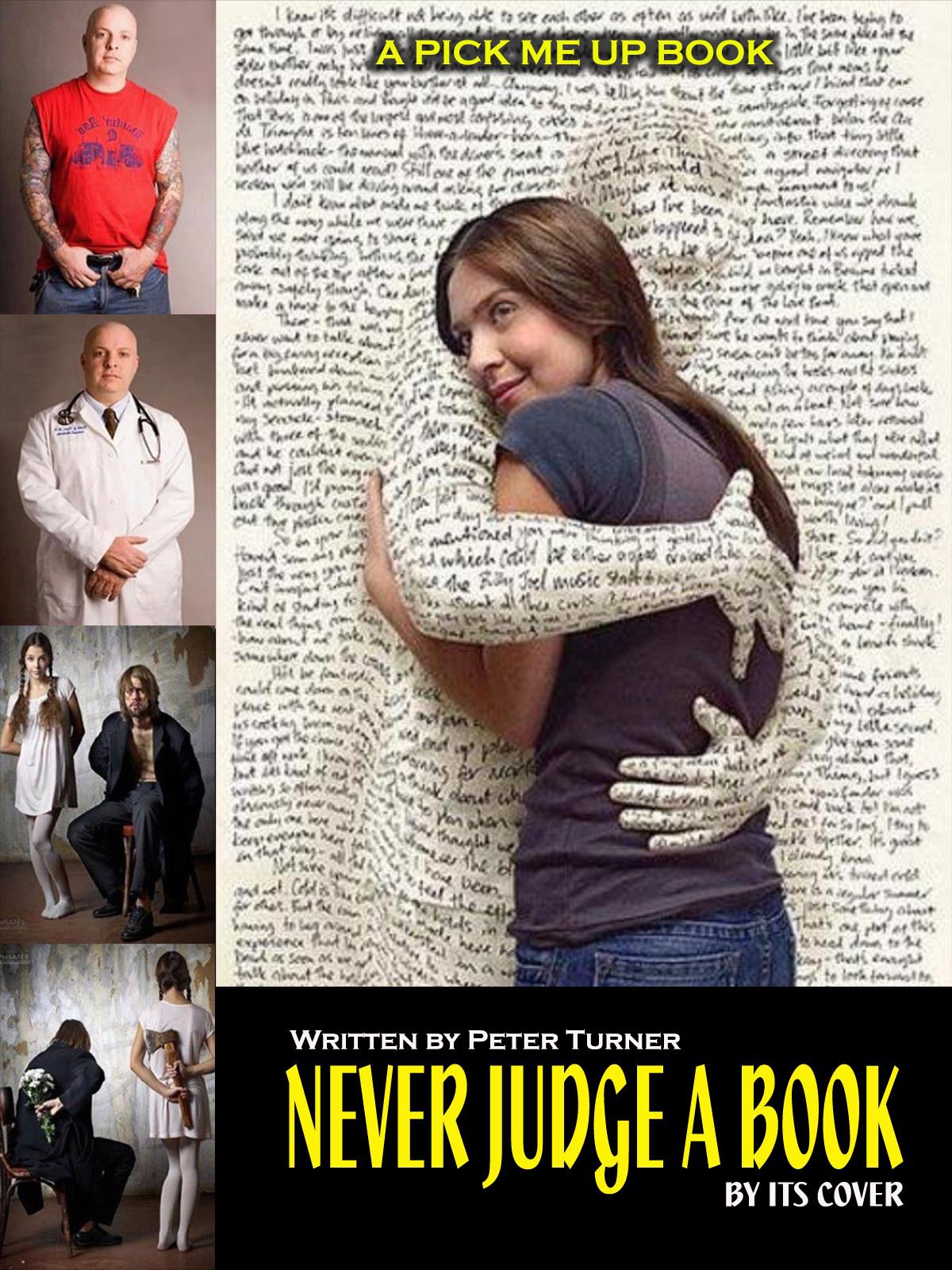 A FEEL GOOD BOOK – ONLY £3 A COPY